1. Perfect Timing:
Calgary experiences distinct seasons, each offering its unique allure. Summer brings festivals and warm days, while winter boasts fantastic skiing. Plan your visit based on your interests and activities.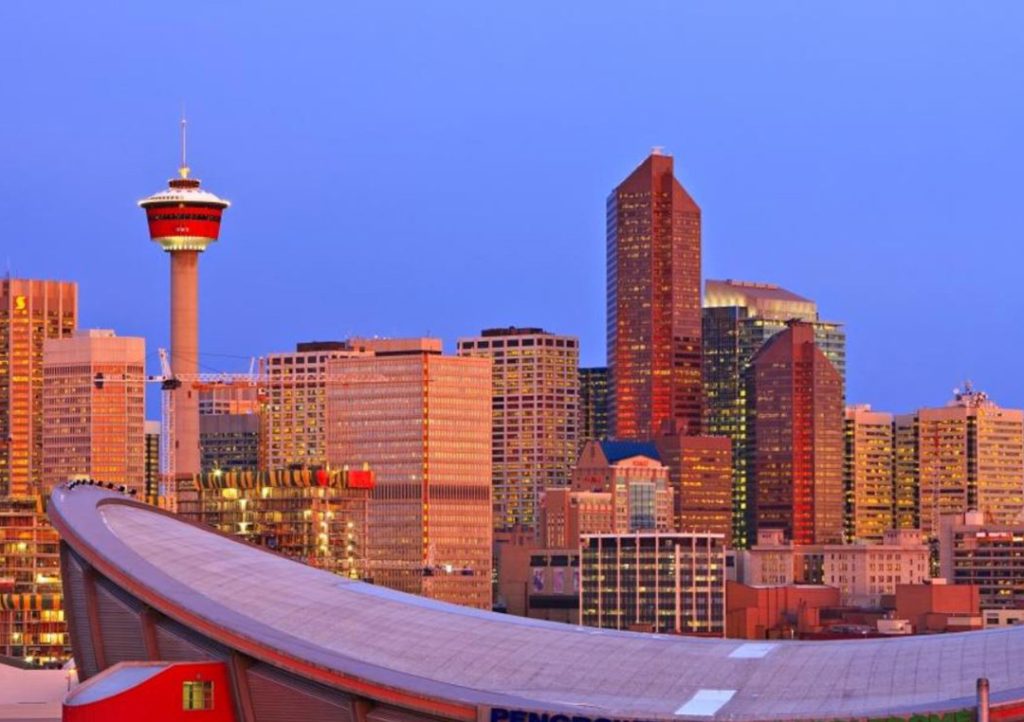 2. Dress Smartly:
Calgary's weather can be unpredictable. Pack layers and versatile clothing to adapt to changing temperatures throughout the day.
3. Downtown Delights:
Explore the heart of the city in downtown Calgary. Stroll along Stephen Avenue, renowned for its shops and eateries, and don't miss the shopping haven at the Core Shopping Centre.
4. Reach for the Sky:
Ascend the iconic Calgary Tower for panoramic views of the city and the surrounding landscape. Sunset visits offer a particularly enchanting spectacle.
5. Cultural Immersion:
Calgary boasts a dynamic arts and cultural scene. Discover local galleries, theaters, and music venues to immerse yourself in the city's creative spirit.
6. Embrace the Outdoors:
With its proximity to the Rockies, Calgary is an outdoor enthusiast's paradise. Whether hiking in nearby national parks or cycling along the Bow River Pathway, adventure awaits. Don't forget to pack your gear.
7. Savor Local Flavors:
Taste Alberta's renowned beef, explore vibrant food markets, and dine at restaurants serving authentic Canadian cuisine. Poutine, a Canadian classic, is a must-try.
8. Join the Festivities:
Calgary hosts a diverse array of festivals and events year-round, including the world-famous Calgary Stampede and the Calgary International Film Festival. Check the event calendar for happenings during your stay.
9. Learn the Lingo:
Calgary has its own set of local terms and expressions. Familiarize yourself with phrases like "Chinook" (warm winter winds) and the significance of the "Stampede."
10. Public Transit Convenience:
Navigating Calgary is a breeze with its efficient public transportation system, which includes the CTrain and buses. Consider purchasing a day pass for unlimited travel.
11. Explore Natural Beauty:
Venture beyond the city limits to explore the stunning natural wonders of Banff, Lake Louise, and Kananaskis Country. These destinations offer postcard-perfect scenery and endless outdoor activities.
12. Safety First:
While Calgary is a safe city, standard safety precautions should be observed. Keep your belongings secure and stay aware of your surroundings.
13. Connect with Locals:
Calgarians are known for their friendly and welcoming nature. Strike up conversations with locals to gain insider tips and a deeper understanding of the city's hidden gems.
14. Plan Ahead:
Advance research and planning can enhance your trip's efficiency and enjoyment. Booking accommodations, tours, and tickets in advance can help streamline your experience.
15. Capture the Memories:
Don't forget to bring a camera or smartphone to capture Calgary's stunning landscapes and vibrant culture. These memories will undoubtedly be cherished.