Exploring Copenhagen, where culture seamlessly meets modernity, demands a thoughtfully selected accommodation that complements the city's uniqueness.
1. Boutique Hotels Redefined:
Copenhagen's boutique hotels redefine the very essence of hospitality. These gems often feature a limited number of rooms, allowing for a more intimate and personalized experience for guests.
2. Hotel SP34:
Nestled in the trendy Latin Quarter, Hotel SP34 exemplifies Copenhagen's boutique brilliance. Its Scandinavian chic design, enchanting rooftop terrace, and an unwavering commitment to personalized service make it a cherished choice among travelers seeking luxury with character.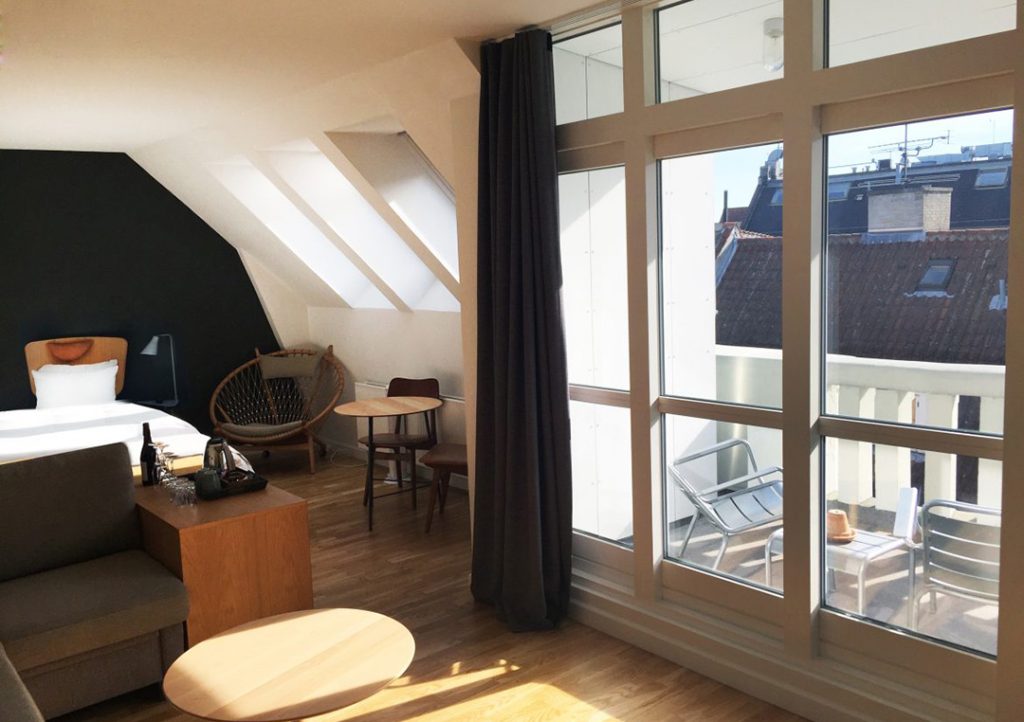 3. 71 Nyhavn Hotel:
Housed in a historic warehouse along the postcard-perfect Nyhavn Harbor, 71 Nyhavn Hotel seamlessly blends old-world charm with contemporary comforts. Its waterfront vistas and attentive staff promise an indelible experience.
4. Sanders Copenhagen:
Sanders Copenhagen is a boutique treasure that embodies Danish sophistication. With its elegant courtyard, bespoke furnishings, and an atmosphere of serenity in the heart of the city, this hotel offers an oasis of calm and refinement.
5. Nobis Hotel Copenhagen:
Nobis Hotel radiates contemporary opulence and occupies a historic building within proximity to Tivoli Gardens. Its chic Scandinavian design, gourmet dining options, and dedicated staff assure a refined sojourn.
Booking Platforms:
To ensure your reservation at one of Copenhagen's boutique hotels, consider the following reputable booking platforms:
Booking.com: Renowned for its expansive inventory and user-friendly interface, Booking.com features a diverse array of boutique hotel options in Copenhagen.
Expedia: A comprehensive booking service provider, Expedia often presents exclusive offers for boutique accommodations, making luxury more accessible.
Agoda: Specializing in hotel reservations, Agoda frequently offers competitive rates and promotions for boutique stays.
Hotels.com: Hotels.com operates a rewards program, making it an excellent choice for frequent travelers aiming to accrue complimentary nights at boutique hotels.
Direct Booking: Don't overlook the official websites of boutique hotels. Some offer direct booking benefits such as preferential rates, complimentary upgrades, or additional amenities.
Copenhagen's boutique hotels redefine luxury by prioritizing personalized service and distinctive design. Whether it's the contemporary elegance of Hotel SP34 or the historic allure of 71 Nyhavn Hotel, these establishments promise an unforgettable experience. When booking, consider trusted platforms like Booking.com, Expedia, Agoda, or Hotels.com to secure your dream stay. Elevate your Copenhagen adventure by immersing yourself in one of these boutique treasures, where every detail is curated to enrich your journey.