Traditional Ukrainian Honey Cake (Medovik):
Kickstart your sweet adventure with a slice of Medovik, a cake steeped in history and flavor. Layers of honey-infused cake meld perfectly with creamy frosting to create a Kyiv classic.
Sweet Varenyky:
While Varenyky are typically known for their savory fillings, Kyiv offers a unique twist with sweet fillings like cherries, blueberries, or cottage cheese, generously dusted with powdered sugar and served with a dollop of sour cream.
Kyiv Cake:
Savor a slice of Kyiv Cake, a local favorite renowned for its heavenly layers of meringue and nuts, all cocooned in buttercream frosting, resulting in a delightful medley of textures.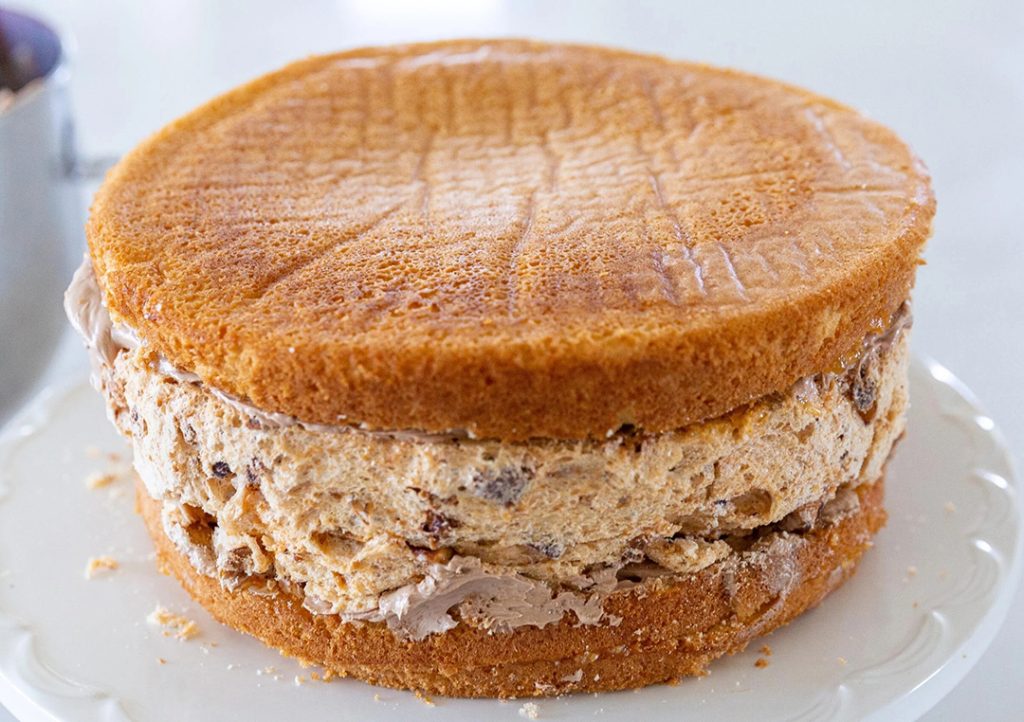 Pampushky:
These Ukrainian doughnuts, often filled with jam or custard, are irresistibly fluffy and golden. Whether for breakfast or a sweet snack, they hit the spot.
Napoleon Cake:
Indulge in a slice of Napoleon Cake, a pastry that boasts crispy, flaky layers and sumptuous custard cream. Enjoy it while soaking in the city's atmosphere at one of Kyiv's charming cafes.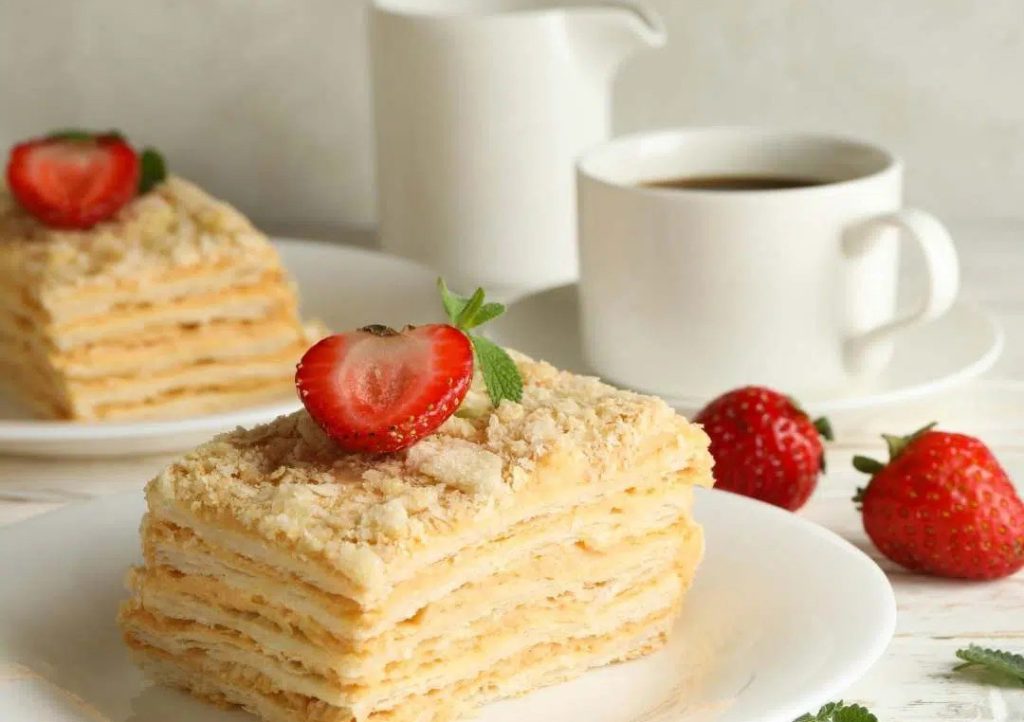 Roshen Chocolate:
A visit to the Roshen Chocolate Factory, founded by a former Ukrainian president, is a must for chocolate enthusiasts. Explore the chocolate-themed museum and stock up on delectable chocolates and candies.
Lokum (Turkish Delight):
Kyiv's bustling markets offer a delightful treat of Turkish origin, Lokum, available in various flavors like rose and pistachio.
Fruit-filled Crepes:
Kyiv's street vendors whip up freshly made crepes filled with a variety of delectable fillings such as fruit preserves, Nutella, or sweet cheese—a perfect on-the-go indulgence.
Cheesecake at Kanapa:
For a unique twist on classic cheesecake, head to Kanapa, a renowned Ukrainian restaurant. Their cheesecake often features local ingredients and is a delightful dessert choice.
Mriya Ice Cream:
Beat the heat with a scoop of Mriya ice cream, a beloved Ukrainian brand known for its creamy and flavorful varieties. Explore traditional flavors or opt for unique Ukrainian options.
Kyiv's culinary scene holds sweet surprises that are waiting to be explored. From time-honored Ukrainian desserts to innovative twists on classics, Kyiv's sweet treats are sure to satisfy any craving. So, while you're strolling through the historic streets of this beautiful city, don't forget to treat yourself to these delightful delicacies. Your taste buds will thank you for the sweet memories of Kyiv's delectable offerings.